Simple.
A big part of our commitment to Honestly Good Banking is keeping things simple. Our products, services and experiences should be simple. The way we speak should be simple. And even the way we visualize our brand should be simple.
This helps convey a sense of ease and comfort.
Honest.
Honesty is easy. Until it's not.
Sometimes telling the truth is hard and hearing it is even harder. But we're committed to it either way. And we believe honesty is a two-way conversation. So we promise to listen to what our customers and our associates have to say, whether it's a compliment or a complaint.
Neighborly.
If we're going to do business in a community, we intend to contribute to that community as much as any neighbor would. Because that's what good neighbors do. They lend a helping hand and they do it with a smile on their face.


Standard (preferred option)
FDIC
In many instances, the product or service being promoted is FDIC-insured, such as deposit products (i.e. checking, savings, CDs). For products and services not backed by FDIC, such as investments, trust and insurance, a different logo is required. Please contact marketing@simmonsbank.com if you have questions or need assistance.

Standard FDIC (preferred option)

Standard FDIC w URL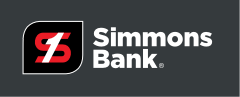 Reversed-out logo

Single color logo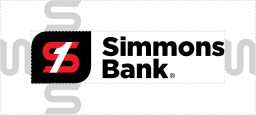 Logo spacing
Our approach to typography is bold and simple. Always sentence case.
Subhead Azo Sans, Regular
Subtitle sed ut perspiciatis unde omnis iste natus error sit voluptatem.
Body copy. Cras non ornare orci. Maecenas velit magna, condimentum sit amet vulputate id, lobortis sit amet arcu. Ut molestie sagittis commodo. Donec ipsum nulla, elementum in nisl non, iaculis elementum nisi. Quisque pharetra nisl urna, eu sollicitudin lectus rutrum eget. Aliquam quis augue mi. Fusce commodo magna nunc.
Diclosures Azo Sans, Regular
Mauris aliquet porttitor pretium. Sed vitae pulvinar nisi. Praesent faucibus ex felis, luctus finibus lectus tincidunt mollis. Donec accumsan tellus nunc, in ac-cumsan enim egestas ac. Fusce nec mauris rhoncus eros aliquam elementum. Nullam aliquet gravida eros, eu aliquet risus posuere.
Illustrations are used as an alternative to photography. As part of the brand, it's important that our illustrations follow best practices—always be consistent with use of color and illustration style.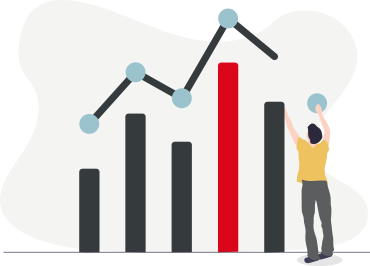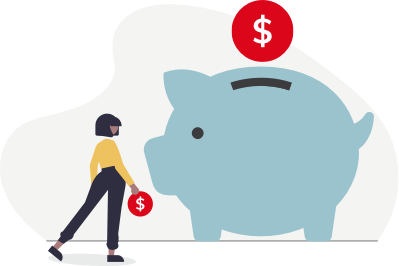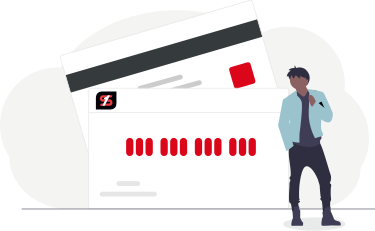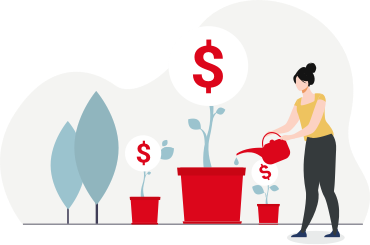 When creating illustrations When creating illustrations, start with the horizon line to anchor the illustration, and an optional background shape to help define the area of the illustration.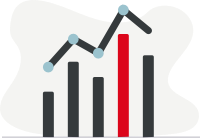 The illustration should be made using solid shapes and minimal lines. The use of color is very intentional—red is used for a focal point, dark gray and blue for larger areas of color, and only a small accent of yellow.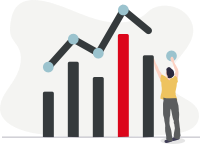 As a last step, people are added to create interest and a unique twist. The people should be engaging with the illustration in some way whenever possible. The placement of people is in front of the horizon line, with a drop shadow.
Animation & illustrations
Illustrations can be animated to capture attention and introduce visual interest. Keep animations under 3 seconds.
Photography lockup
To be used when you want to represent a life moment or life stage: the photography lockups are the preferred option versus the no-photography lockups.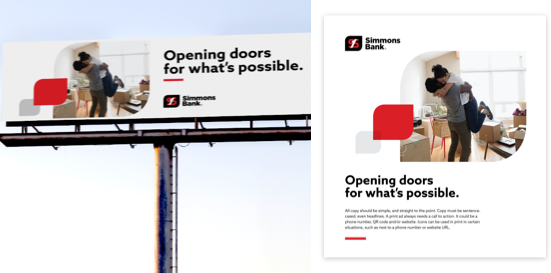 Showcases a life moment and creates visual hierarchy.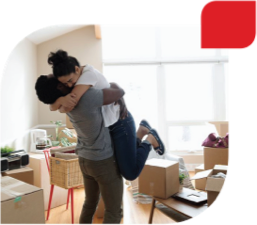 Photography lockup 1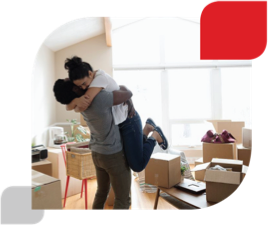 Photography lockup 2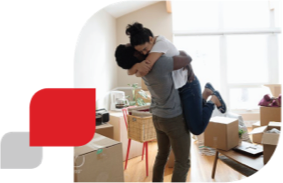 Photography lockup 3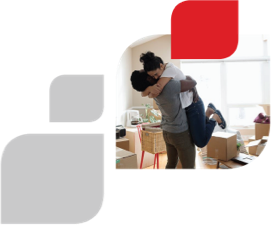 Photography lockup 4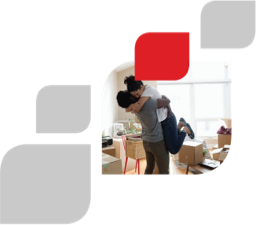 Photography lockup 5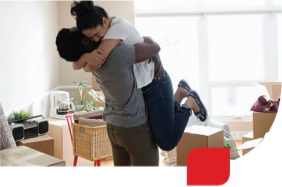 Photography lockup 6
Always bleed at the top-left of artboard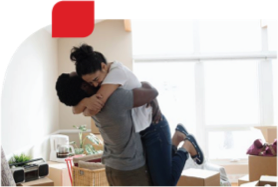 Photography lockup 7
Always bleed at the bottom-right of artboard
No-photography lockup
Choose this option when the messaging is broad, copy heavy, or when photography is not appropriate (such as a letterhead or envelope). No-photography lockups are to be used as accent pieces, or to guide the reader's eye—a complement, but not the focal point.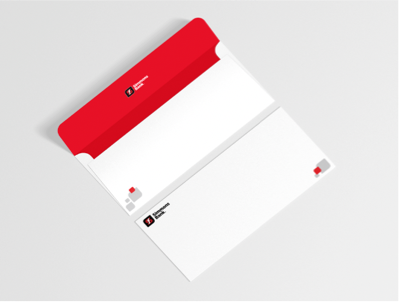 Envelope has ample whitespace and lockup is used as an accent.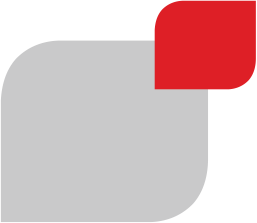 No-photography lockup 1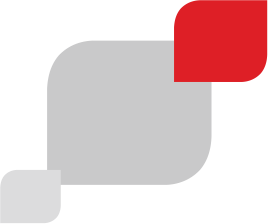 No-photography lockup 2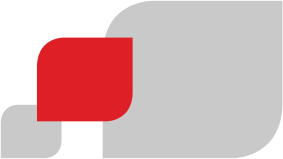 No-photography lockup 3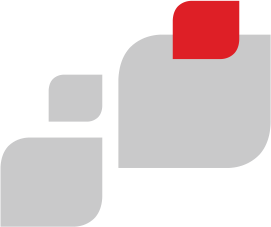 No-photography lockup 4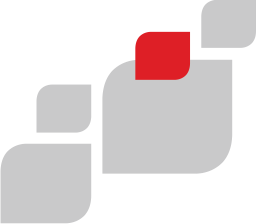 No-photography lockup 5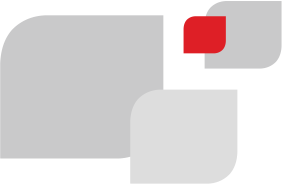 No-photography lockup 6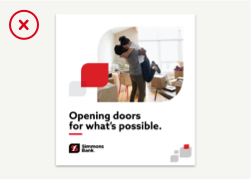 Never use photo lockup and no-photography lockup in the same creative.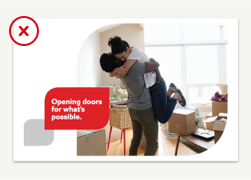 Never alter or transform the lockups. Do not add copy or other elements to overlay the lockups.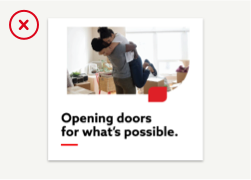 This lockup needs to bleed to the upper-left corner.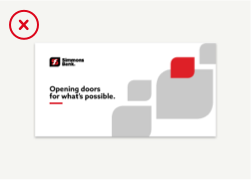 This creative could use the photography lockup. Bleeding the lockup is ok, but the no-photography lockup is too large and not serving as an accent.
This is a carousel with auto-rotating slides. Activate any of the buttons to disable rotation. Use Next and Previous buttons to navigate.