Career development
Personal and professional growth is of the utmost importance for your own career. But, using your talents to help grow others in the company is where your career really begins to soar. Through the following programs, Simmons Bank aims to grow our future leaders and ensure that all associates are set on the path to success.
Creating a Great Place to Work is one of Simmons' strategic pillars, and Simmons strives for that goal every day. Simmons honors associates with awards like the Simmons Outstanding Achievement Recognition (SOAR) Awards, Retail Stars, Bankers of the Year and with on the spot recognition through Culture recognition cards. Simmons invests in and enables its associates' success. It's easy to see why at Simmons, we are Banking on our People!
NEXTGen Future Leadership program
Associates are empowered through leadership development programs like NextGen Future Leadership, which pairs aspiring professionals with executive mentors. NEXTGen is a one-year development program designed to help current individual contributors develop leadership skills en route to leadership roles. The program experience consists of a mix of immersive classroom sessions, webinars, stretch assignments, networking, hands-on leadership activities and executive sponsorship.
Banker Foundation program
Our Banker Foundation rotational program provides recent graduates with experience working in multiple key areas of the bank – including Retail, Credit, Commercial Banking, IT, Trust, Wealth Management, Finance, and more – over a 20-month time period in Little Rock, AR. For anyone wanting to pursue a career in banking, our Banker Foundation program gives a comprehensive understanding of Simmons Bank by allowing graduates to learn through diverse and challenging rotations throughout the bank's core business units.
Internship program
An internship at Simmons Bank provides current college students with an opportunity to receive hands on work experience that complements their course work. Simmons Bank offers summer internships in multiple areas of the bank – including Retail Banking, Commercial Lending, Internal Audit, IT, Credit, Compliance, Finance, Accounting, and more. Our summer internships take place over 10 weeks and will include opportunities to hear from company executives, participate in lunch and learn sessions, network through team building events and community service events, work with mentors, and gain exposure to the overall company culture of Simmons Bank.
Other development opportunities:
Onsite goal coaching
Simmons University personal and professional development classes
Career Development resources and training courses
Financial literacy programs
Educational/Tuition Assistance
Banking School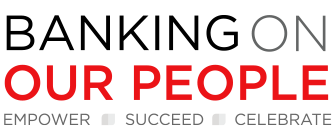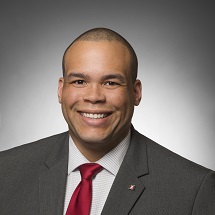 Driven for success
William Childs
Director of Lending Operations
William's road to Director of Lending Operations, and banking in general, is unique. He started his career as a process engineer in manufacturing where he learned lean six sigma and how to work with line leaders and supervisors to improve processes.
In 2017, William took a chance to apply the methodologies he learned in manufacturing to banking. He joined Simmons Bank as a Performance Improvement Specialist to help IT improve processes as new technology was implemented.
He soon moved from IT into Loan Operations and after a year of working on projects to streamline loan funding and data collection, was tapped to be Director of Loan Administration in 2018.
In 2019, he was promoted to Director of Lending Operations which encompasses Simmons' Commercial Loan Origination and Loan Servicing departments.
"My experience at Simmons has been awesome! Simmons has a great culture of recognizing high performance and providing opportunities for associates to advance their careers. Simmons has provided me the flexibility to put in a hard day's work and still be fully present in my family's home life."