Back to articles
TCU Tops SMU at Simmons Bank Showdown; Final 83-75
Partnerships
Arenas and Venues
---
Simmons Bank Showdown resulted in over 150 toys collected for Toys for Tots
The night opened with Texas State University and the University of Texas at Arlington squaring off for the first game of the double-header. Though Texas State went into the half down by three, they came out energized in the second half and ultimately UT Arlington fell, 58-53.
In the second match-up of the night, Texas Christian University claimed victory over Southern Methodist University at the annual Simmons Bank Showdown this year with the score coming down to the wire at 83-75. TCU was able to keep a solid lead at the half and clinch the victory.
The last time TCU and SMU played was December 5, 2018, in Dallas where TCU rallied for a 67-59 win. This year's game was the first time the two teams have met on a neutral court since November 13, 2013, when SMU won 69-61 at the American Airlines Center in Dallas. This year's Simmons Bank Showdown was the 195th game played between the crosstown rivals, making SMU the most played opponent for the Horned Frogs.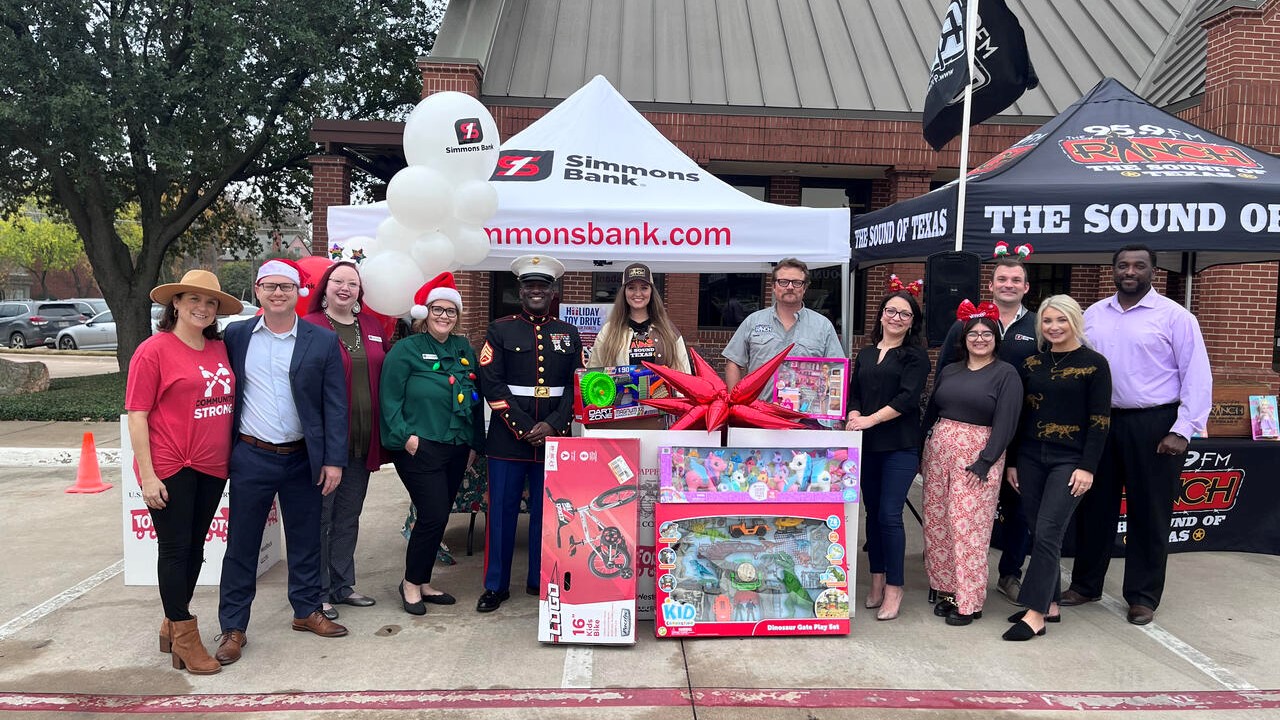 The 2022 TCU and SMU Simmons Bank Showdown was televised nationally on ESPN2. With the Showdown happening before Christmas, Simmons Bank partnered with Marines Toys for Tots and over 150 toys were collected. United States Marines, Toys for Tots volunteers and toy donors all received tickets to the game.