Back to articles
Highlights: Simmons First Foundation Donates $20,000 to Charities at the Simmons Bank Open (Video)
Partnerships
Golf Partnerships
Community Involvement
---
Foundation Friday at the 2023 Simmons Bank Open
The Simmons Bank Open was a truly impactful event for our community, with many individuals being touched by the experiences shared there. While Grayson Murray's win and his awarding of the impressive guitar trophy certainly stand out, the most memorable moment from this event was undoubtedly seeing the joy and excitement on the faces of this year's Foundation Friday grant recipients.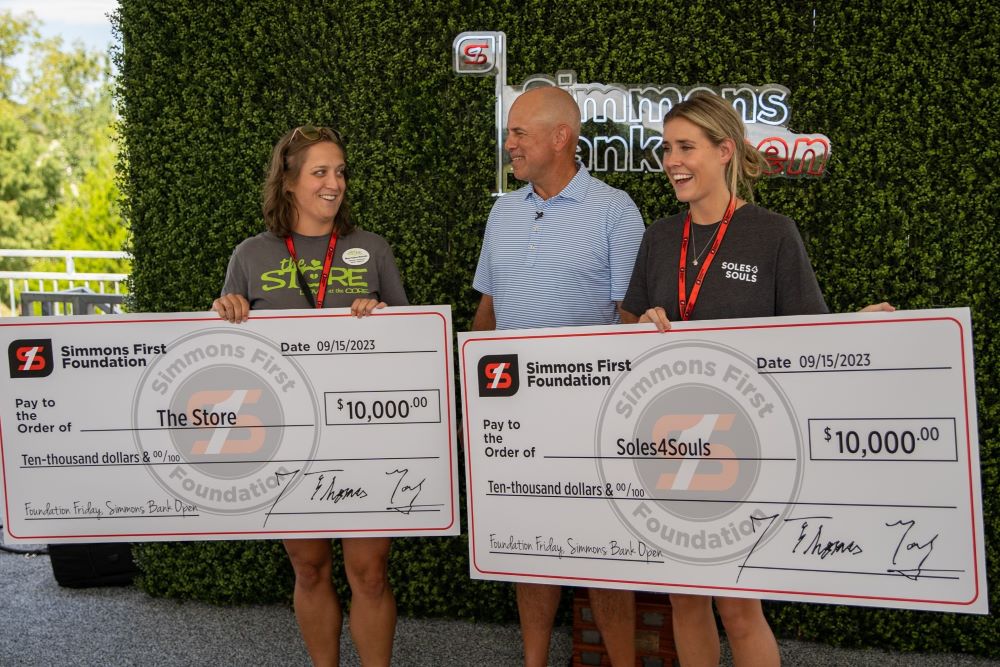 The Simmons First Foundation awarded checks of $10,000 each to two well-deserving Nashville, Tennessee foundations, The Store and Soles4Souls.
The Store operates a free year-round grocery store allowing people to shop for their basic needs in a way that protects dignity and fosters hope.
Soles4Souls provides basic resources like new clothing and shoes to people in crisis, freeing up financial resources they can use toward other needs.