What is Simmons Bank Card Alerts and how do I access it?
Simmons Bank Card Controls is a feature available for debit and credit card customers using Simmons Bank Online and the Simmons Bank Mobile app. Card Controls give you control over how your debit and credit card(s) can be used. These alerts can also help you identify potential fraud on your account.
To enroll in these card controls, click on 'Card management' shown on your account home page, then click 'Alerts and protections'. From there, you can make your card control selections.
What card control features are available?
Notification settings: You can set up notifications for when a transaction on your card is blocked or when a transaction has been processed. These alerts can be sent via email or text message depending on your preferences.
You can also view demos of Simmons Bank Online and Simmons Bank Mobile anytime for help navigating these platforms.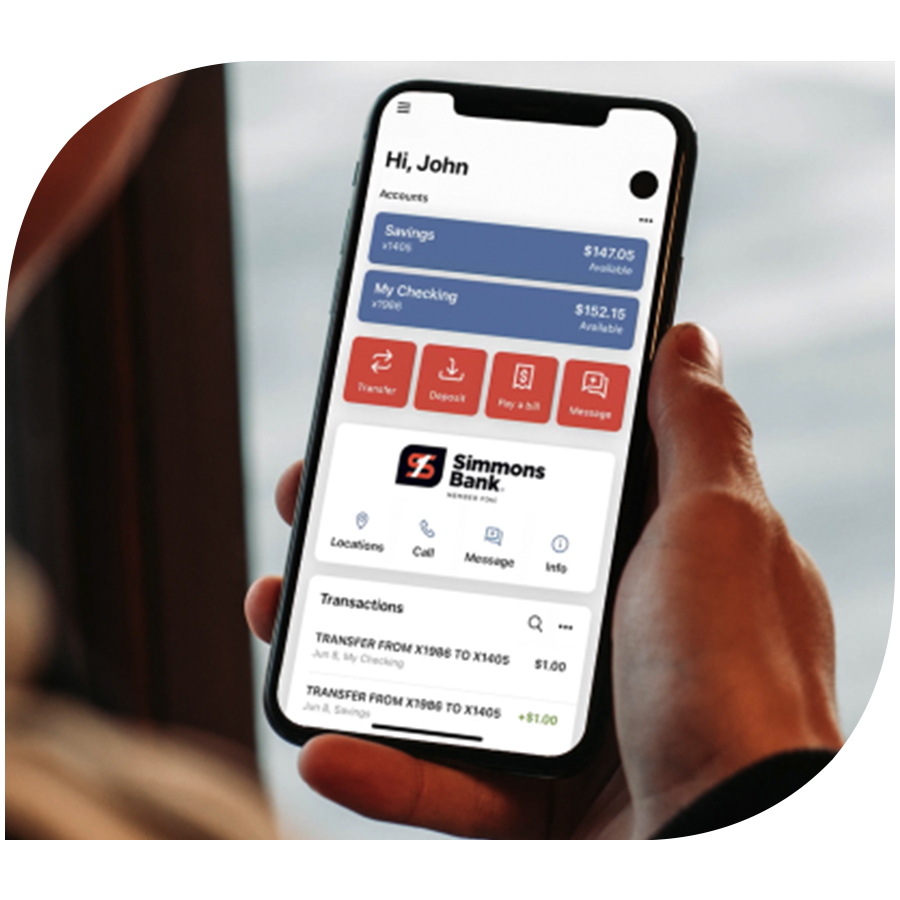 Mobile banking
Stay on top of your finances by downloading Simmons Bank Mobile.