Help us improve your experience
For more than 100 years, Simmons Bank has proudly served as a financial partner to our loyal customers. Our ability to continue to serve you well begins with honest feedback from you - the very reason we exist!
We offer a number of quick and easy ways for you to tell us about your experience banking with Simmons. You may receive an email after you visit one of our branch locations. Or, you may receive a pop-up survey on our website. There's also a "Feedback" link in the Simmons Bank Mobile app. Regardless of which method you use, your feedback is extremely valuable to us, as we continually strive to provide exceptional service.
If you need immediate assistance to resolve an issue, click here to contact Customer Service or call 1-866-246-2400.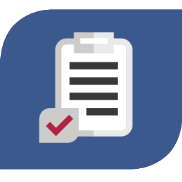 Tell us how we're doing
Would you like to provide feedback today? Tell us about your most recent experience with Simmons Bank.
Our customers say it best
"Like banking used to be. Great people at every station."
"I've banked here since I was 16 and now I am 68 years old."
"I just love all the people I deal with; they treat you like family."