Simmons Bank
for life
From your first savings account to life's biggest moments, we work hard to earn your trust as a lifelong partner.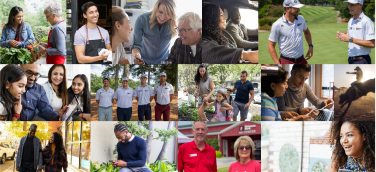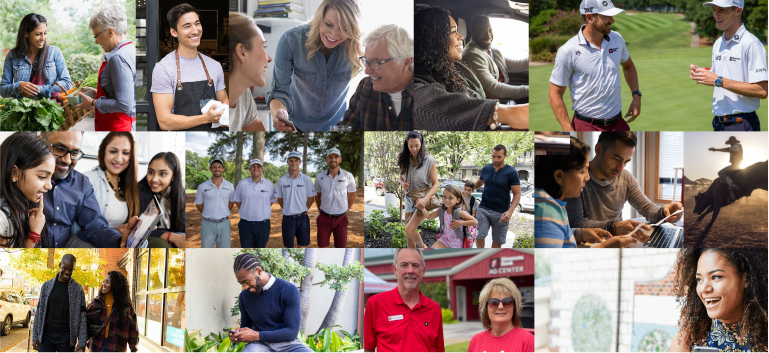 Content related to 'Tennessee'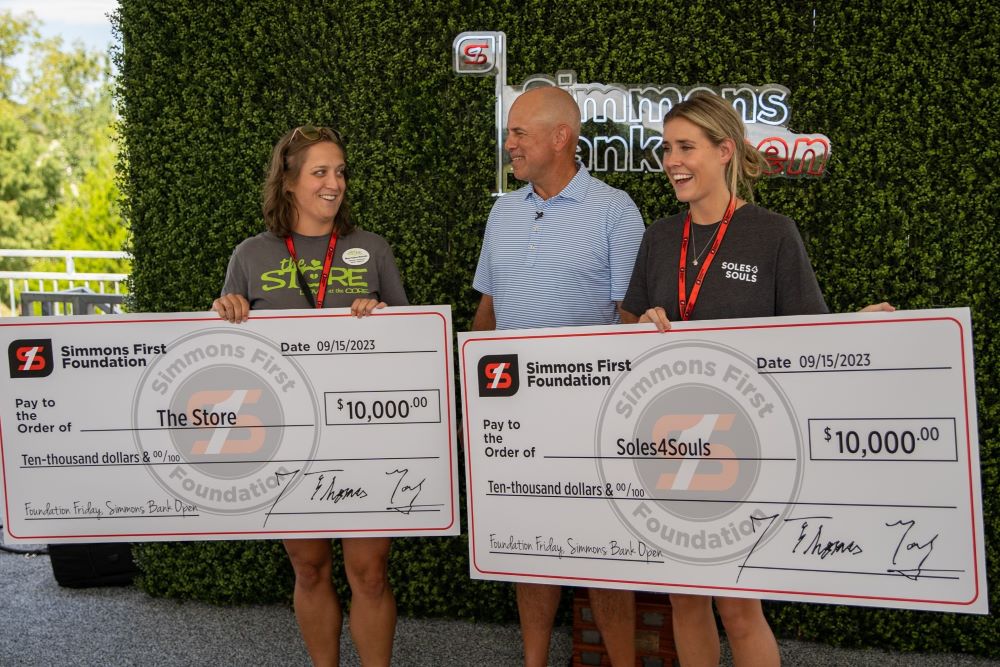 Partnerships
Golf Partnerships
Community Involvement
Highlights: Simmons First Foundation Donates $20,000 to Charities at the Simmons Bank Open (Video)
Foundation Friday at the 2023 Simmons Bank Open
The Simmons Bank Open was a truly impactful event for our community, with many...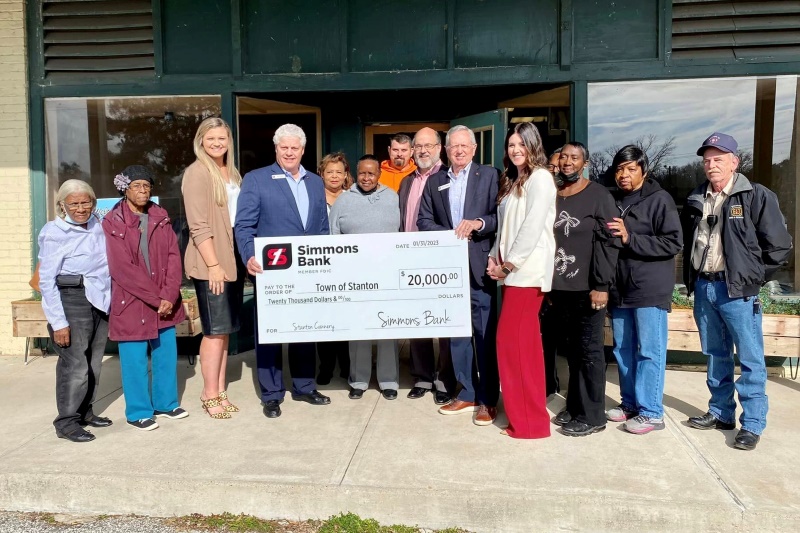 Simmons Bank donates $20,000 for Stanton TN Small Business Incubator and The Cannery Cafe
Small business incubator and The Cannery Café get a $20,000 boost
The little town of Stanton nestled in west Tennessee has big things headed its way! Recently, an...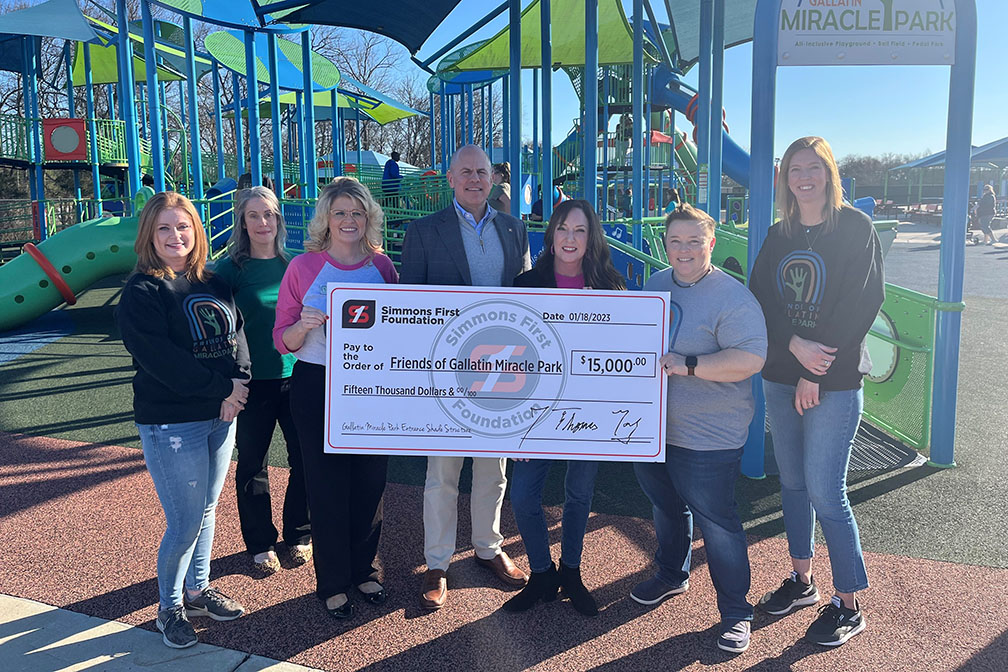 Gallatin, Foundation Present $15,000 to Miracle Park
Simmons makes playtime accessible for Tennessee children!
The Simmons Bank team in Gallatin, Tennessee made their way to Miracle Park on behalf of the...