ACH fraud: Key facts for businesses
Thanks to their speed and simplicity, automated clearing house (ACH) transactions are a go-to payment method for many businesses, with billions of ACH payments processed each year. But the convenience of sending funds electronically can also make companies a prime target for scammers attempting to commit ACH fraud.
ACH payments are highly automated and not always reversible, so this form of accounts payable fraud is a growing threat to American businesses.
Attackers use social engineering tactics like phishing emails and business email compromise (BEC) schemes to gain access to computers used by a business's accounts payable team or to trick staff into initiating unapproved payments. They may also infect computer systems with malware designed to steal online account credentials that can be used by criminals to initiate ACH payments through the company's payment system.
If you suspect that there was an unauthorized ACH transaction on your Simmons Bank commercial account, contact us right away at 1-866-246-2400.
Note: Non-consumer accounts have one business day to dispute certain ACH transactions (Cash Concentration or Disbursement and Corporate Trade Exchange formats).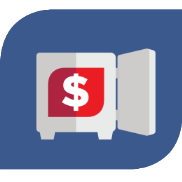 Tips to avoid ACH fraud
Keep your computer's operating system and antivirus software updated.
Educate employees on how to identify phishing emails.
Diligently audit and monitor company ACH transactions.
Determine if certain types of ACH transactions are necessary, such as same-day transfers (a common target of fraudsters).
Review account transactions and reconcile daily.
Use ACH Positive Pay to help prevent unauthorized ACH payments.
Implement dual control procedures for the initiation of payments.
Utilize notification features provided via your bank's online cash management system
Perform annual validations with your financial institution on daily limits to make sure they are sufficient for your needs.