Stay Safe Online
At Simmons Bank, security is a top priority. Whether you are banking in a branch or through our digital channels, Simmons has advanced systems and processes to protect you. However, your everyday activity outside of banking can also impact your online safety. To help undercut attempts from cybercriminals looking to poach sensitive data, learn the most common cyber attacks and the steps you can take to stay digitally secure.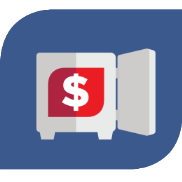 HOW SIMMONS BANK PROTECTS YOU
Simmons Bank has advanced technology and rigorous procedures to protect your personal and financial information.